Zoë Gulliksen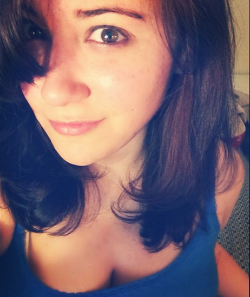 Writer in Manhattan, New York

About Me
Just in case you are new to the game…
My name is Zoë Gulliksen and I live in New York City. Specifically I live on the Upper West Side which is the location of movies & tv shows such as "You've Got Mail", "How I Met Your Mother", and "Will & Grace".
I work as a journalist for The Daily BLAM! where I review movies and interview talent such as Steven Spielberg, Peter Jackson, Liam Neeson, Frank Oz and more. I've worked at bunch of different places including a comic shop in Times Square, The New York Public Library, and in the same apartment building as Kevin Bacon. Because of my freelance position I am always looking for new and exciting jobs in the city.
I have a black kitten named Pan. Her namesakes include Lyra's daemon from "His Dark Materials" by Philip Pullman, the Pan Am airline, and Peter Pan.
I started out causing ruckus on the internet through being ridiculous onTwitter and detailing my adventures on my Blog. If you'd like to learn more about my past click HERE. If you'd like to learn how I pissed off some comic book nerds click HERE. I also cosplay comic book and anime characters andwas once president of my high school's Lord of the Rings club.
My favorite movies are "Raiders of the Lost Ark", "Lost in Translation", "You've Got Mail", "Empire Strikes Back", and "Howl's Moving Castle." However "Beauty the Beast" is the ruler of all.
I tumble about varying things from movies and WWII photographs to comics and anime to New York City and you.